The unique Ph@tt program offers you Health, Wealth & Choice
The Ph@tt Program
Gut Health
The crux of the program is gut health.
We eat specific foods carefully chosen to rest and repair the lining of your gut, and we support the body with top quality nutrition for sustainable health.
Nutrition
 Nutrition is important for various reasons, including sustaining energy levels, optimum gut health, supporting your body's other organs such as the liver, and keeping the skin healthy and retaining elasticity during your weight loss.
Real Food
The best part? There are NO SHAKES! You will be eating real food throughout your Ph@tt journey.
Our Program gives you all the information you need to choose the right foods to improve your gut health and reduce your weight.
Support
Our individual mentorship is second to none, and if that's not enough… we also have an online support group of over 300,000 members and counting!
Where you can share your stories, learn from others, and gain additional support.
For Everyone
This program can be done by anyone – whether you need to lose 5kg or 50kg+ there is a home for you here.
Our customers come from all walks of life, no matter where you are on your health journey will find support and encourage on our program.
Affordable
Here at Ph@tt, we believe that health should not only be affordable to the wealthy – but to everyone.
With that in mind we have worked tirelessly to not only make this program affordable and achievable, but also something that will teach you how to live healthily for the rest of your life, and keep the weight off for good.
When you join the Ph@tt family, incredible things can happen.
Our community is filled with 1000s
of people just like you, ready to
support you in your weightloss
journey, every step of the way.
The Ph@tt 4 Step System Explained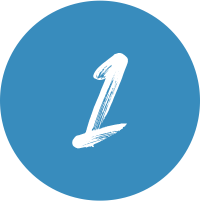 The first three days.
During this step you begin your health journey by eating from a list of approved foods and starting your nutrition. There is no need to calorie count for these 3 days. The focus of step 1 is to remove sugar and carbohydrates from your diet to improve your gut health. Step 1 prepares your body for Step 2.
Fat loss & detox.
This step typically lasts for 27 days, however depending on how your body responds there is the option to extend Step 2 for an additional 10 days.
This is the detox and weight loss step, and your meals will be calorie restricted. It is when your body will start to change as a result of burning fat. There is an easy to follow meal plan, and for anyone with dietary requirements a list of approved foods is also provided.
The nutritional supplements are imperative during this step as they sustain your energy levels and curb your appetite (in addition to their other roles). As step 2 is low calorie, it must not be attempted without the nutritional support.
Sustain.
This step varies in length depending on how many rounds of the program you choose to do. It is a vital step in your journey – this is where we teach the body to keep the weight off.
There are some additional nutritional products, we re-introduce additional food groups back into your diet, and increase the calories per day to begin to teach you how to live healthily for the rest of your life.
The Rest of your Life.
Whether you have reached your goal weight or are just having a break on the way to your journey's end, step 4 will help you maintain your current weight loss moving forwards.
We suggest at this point an "80:20" lifestyle, where 80% of the time you implement what you have learned on your PH@TT journey this far, keep your gut clean and nutritional levels high.
Then there's the 20%… where you can eat the cake! Drink the wine! Enjoy a cheeky take-away, and crack a cold beer on a sunny afternoon! Because now you know HOW to restore your gut health, and how to eat healthily for the rest of your life!